Mergers and acquisitions (M&A) have always been a leading tool that companies turn to for growth. Whether you are thinking about selling your company or have possibly been approached by a potential buyer, the initial step is for us to have a conversation with you in order for you to explore possibilities. This will involve discussing your business, your plans, and your desired goals.
We believe in offering our M&A clients clear advice and information, and even if it's not what you want to hear, we aim to remain objective and logical to give you advice for you to make key decisions about your future.
Our experienced team of investment bankers and industry professionals support buyers and sellers sources and execute company and project level M&A deals. Whether you are an investor, project owner, or a private company, our M&A team will help you source an optimal acquisition target or find a customer for your company or project and provide support for the entire transaction and protect your company's identity. We also work with investment banks and consulting companies as advisors on M&A deals.
M&A SERVICES
Mergers and
Acquisitions Deals
Capital Raising
(Debt and Equity)
Privatisation
and Divestitures
NEW ENERGY SECTORS



OUR DISTINCTIVE M&A APPROACH
We acknowledge the various factors that can influence successful M&A, which is why we have a specific approach for each client.
Tailored Search: We allow our clients to define and set specific acquisition criteria, budgets, and timeframes.
Realistic Valuation: We apply common sense to provide a realistic and impartial appraisal of your company.
Global Opportunities: We have operations in the major economies (Europe, India, Japan, USA, Hong Kong, and South Africa) and long-term relationships within different geographies. Our experience of linking buyers and sellers throughout regions gives us considerable competitive advantage.
SOLAR CORPORATE FUNDING 2010-2017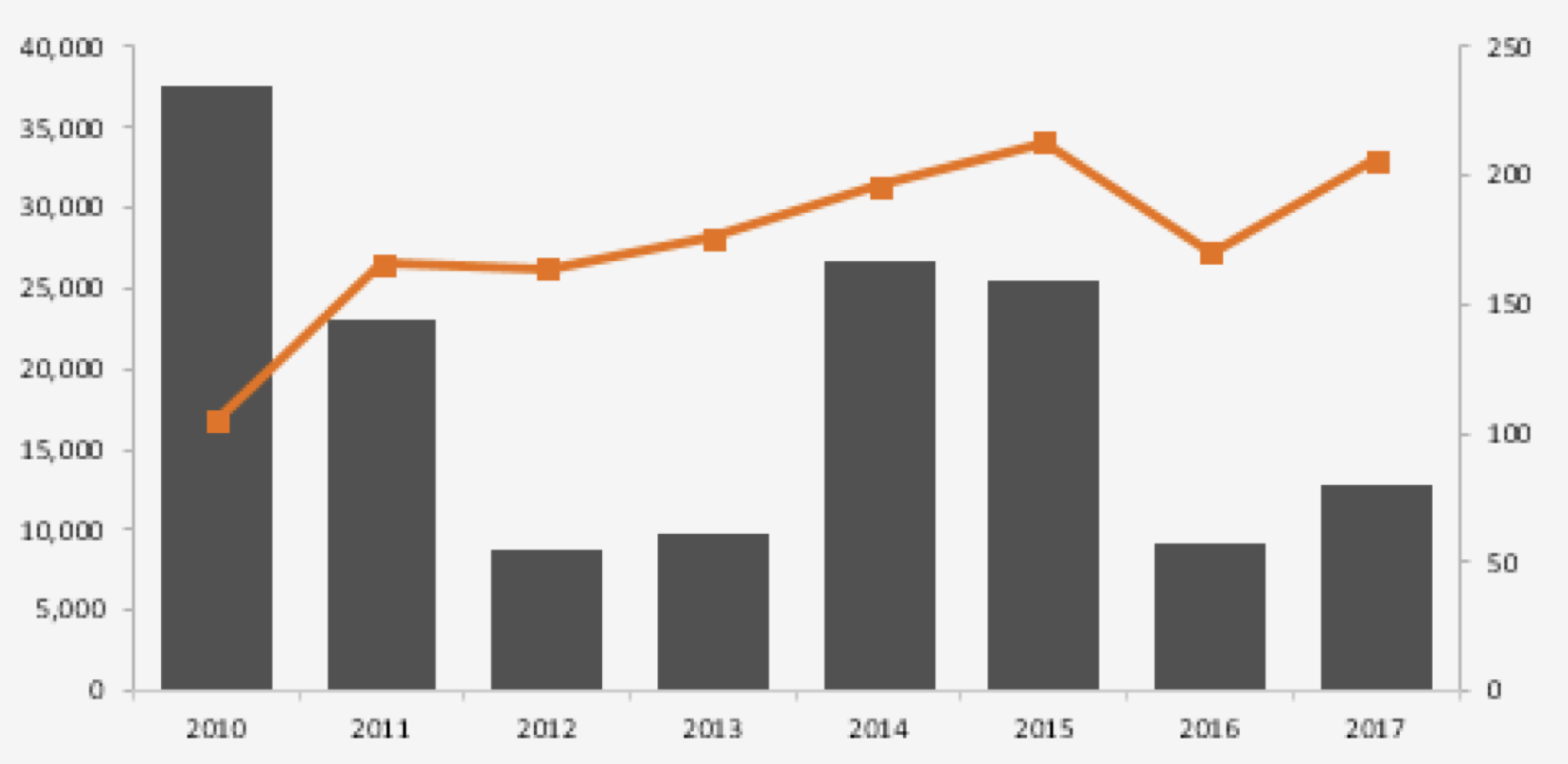 Graph: Solar corporate funding 2010-2017
(source: MERCOM Capital Group)