Anja Jevic
Public Policy & International Affairs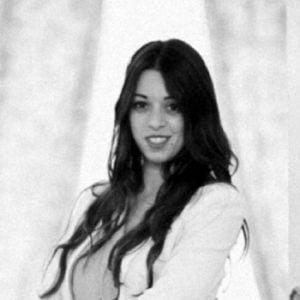 Anja Jevic is responsible for Public Policy and International Affairs advisory at ETIAM Insights covering a wide spectrum of services in the fields of Sustainable Development and Climate Change.
She also works as an Analyst in International Relations at the Center for International Relations and Sustainable Development – CIRSD, a public policy think-thank committed to help deepen the understanding of economic, social, environmental, and foreign and security policy choices of different states and organisations. CIRSD is an institutional partner of an innovative, first-of-its-kind advisory group jointly established by the Earth Institute at Columbia University and the United Nations Sustainable Development Solutions Network (UN SDSN).
Anja keeps abreast of political developments and international activities in order to advocate and advise clients on the optimal strategic paths for transition to renewable energy and achievement of the United Nations Sustainable Development Goals (SDGs). She monitors activities by the United Nations and other International organisations as well as those of national and local stakeholders in the areas of environmental policy and provides forecasts and strategic communication advice to clients.
Anja holds Bachelor's Degree in International Relations with Honours from the University of Belgrade Faculty of Political Science, and is in the final year of studies for a Master's Degree in Environmental Policy.