Kunal Chandra
Managing Director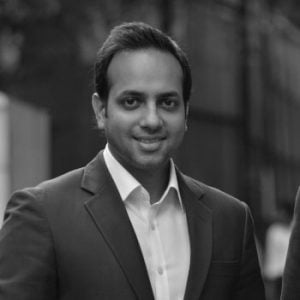 Kunal is the Managing Director at ETIAM Insights based in our Mumbai office.
Kunal also holds the position of the Managing Director at Twincity Sunlife Pvt. Ltd. and PROINSO India Pvt. Ltd, companies specialised in providing solar photovoltaic services to clients throughout South Asia. Kunal has a vast knowledge with regards to solar energy technology and international trade businesses which he helped build from the ground up. Since the introduction of the solar policy in India in 2010, Kunal has worked on a number of large projects worth in excess of millions of dollars and has built an extensive list or corporate clients.
Prior to moving to the solar industry, he started his career working in the family business of manufacturing pharmaceutical glass used for injectables. He managed its international expansion, which led to a total revenue increase of over US $50 million. In 2007, he pursued his passion for football and co-founded a football club under the name of Pune FC that played in the first league. His latest entrepreneurial steps led him to co-found a niche hospitality business, which he has expanded to 20 outlets and counting.
Kunal holds a Bachelor's Degree in Commerce from HR College in Mumbai and has attended Executive MBA classes at Harvard Business School.