Masa Njegovan
VP of Strategy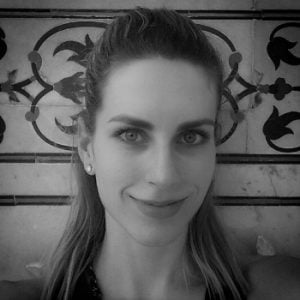 Masa is VP of Strategy at ETIAM Insights and is responsible for identifying and developing growth areas. Masa also worked as PROINSO's Head of Marketing, managing its marketing and communication strategy across five continents. She supported the top management in PROINSO's brand repositioning to a professional service company, the rollout of new e-commerce platforms and relaunch of its corporate social responsibility programme.
Prior to joining PROINSO, Masa lived and worked in eight countries where she had been engaged in numerous corporate and entrepreneurial projects. She made her first career steps as a consultant at Internet startups in Singapore, Bangkok, and Berlin where she designed and implemented strategies that supported exponential early stage growth. After graduation, she was selected by SONY as one of sixteen young leaders from the world based on leadership potential and academic achievements and joined its European Graduate Programme. She worked on various high-profile projects such as the launch of the first generation of Android TVs in Europe and the growth of B2B segment of SONY's e-commerce channel.
Masa holds Bachelor's Degree with Honours in International Economics and Management and a Master's Degree in Economics and Management of Innovation and Technology from Bocconi University.