Nuher Khan
Management Board Member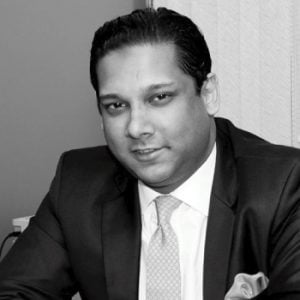 Nuher has over 10 years of experience as an entrepreneur in project development. Currently he holds the post of Managing Director of Joules Power Limited where he has led the company to establish the country's first Solar IPP of 20MW (AC) capacity with a 20 years PPA with the Bangladesh Power Development Board. The plant was commissioned on 13 September 2018. His capabilities include Business Development, Financial Conceptualisation, Blended Finance, Strategy and Management.
Nuher started his career in power development, founding Desh Energy Limited in 2005 as the Managing Director with which he built a portfolio of 110MW comprising of liquid fuel and gas-based power stations. Both projects have a long-term Power Purchase Agreement (PPA) with the Bangladesh Power Development Board. In 2013 he ventured into basic chemical manufacturing and started CACO Chemical Industries Limited the same year. CACO was established to produce precipitate calcium carbonate (PCC) which is a basic raw material for manufacturing paper, plastics/polymers/PVC, domestic/industrial detergent, paint, rubber etc.
Nuher's pioneering solar project in Bangladesh paves the way for future projects in the country and sets a benchmark for blended finance. The Project's foreign currency financing is arranged by Standard Chartered Bank with a risk guarantee being provided by GaurantCo and local currency component being arranged by a consortium of Bangladeshi Banks led by One Bank Limited. The finance structure has been unique and a first for Bangladesh with the involvement of GaurantCo, part of the Private Infrastructure Development Group and sponsored by five G12 governments. TEKNAF has been recognised by industry leading awards, including Asian Power Awards – Solar Power Project of the Year (Bangladesh), and Finance Asia – Best Bangladesh Deal.
Nuher holds a BA in Economics and Business from University College London and a combined EMBA-Global Asia from Colombia Business School, London Business School and The University of Hong Kong.