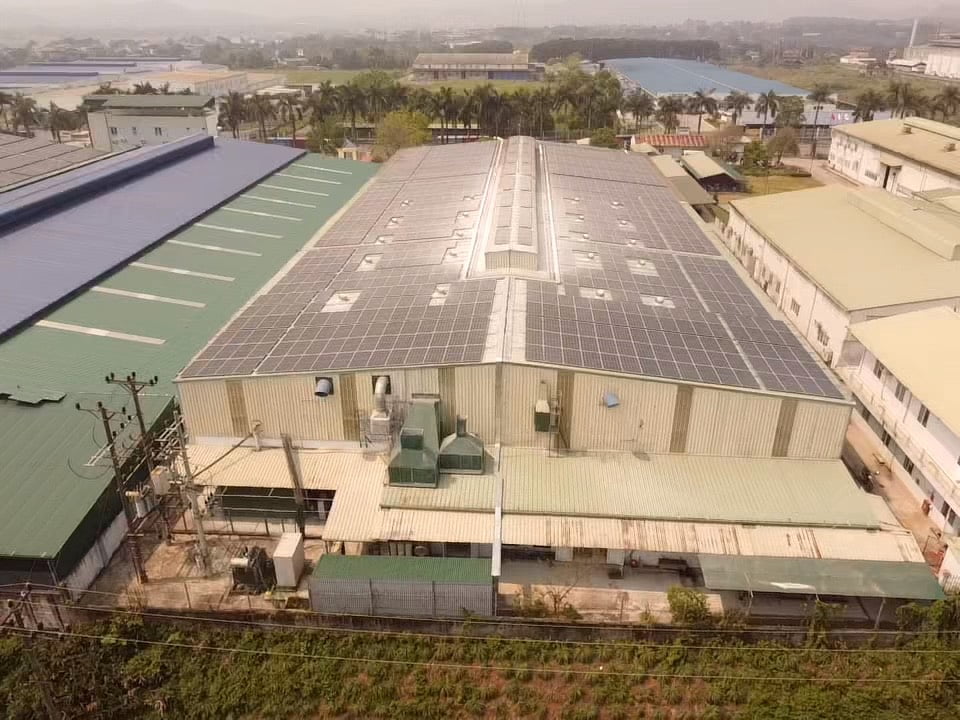 DAI A INDUSTRY III
ETIAM Insights, a PROINSO affiliated company, as a developer and its local partner H2T (Ha Noi H2T Trading Joint Stock Company) as EPC, carried out this beautiful 487 kWp rooftop project Dai A Industry, the international manufacturer of plastic additives.
The expected electricity production is 548 MWh/year, supplying part of the production with clean solar energy; Thus, they can save around 240 tons of CO2 per year with the 487 kWp solar system.
The project was funded by our partner Ecoligo.
PARTNER:
H2T (Ha Noi H2T Trading Joint Stock Company)
CATEGORY:
Commercial & Industrial