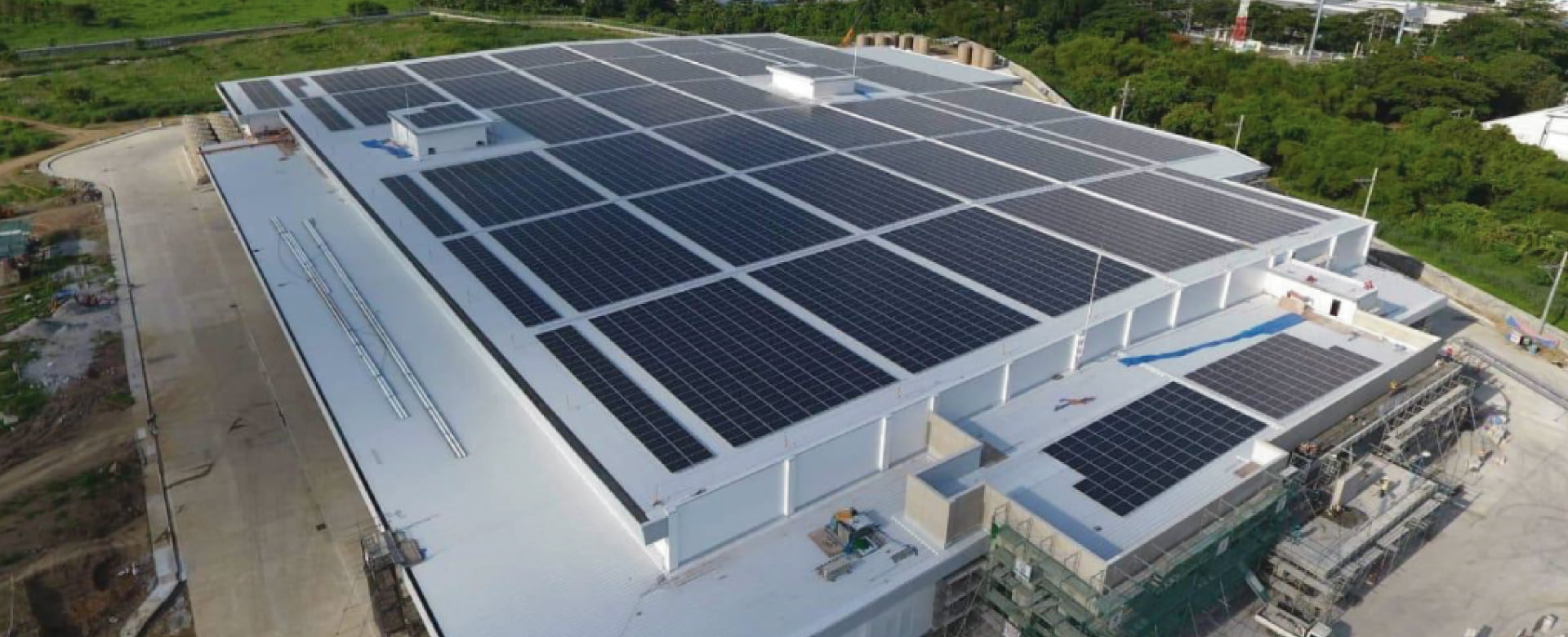 AWARD-WINNING CORPORATE SOLAR PROJECT
The award-winning 2.16MWp solar rooftop project is located in Carmelray Industrial Park I, Calamba, Laguna, Philippines. It is being constructed by SOLAREN Renewable Energy Solutions Corporation, a local EPC, in partnership with PROINSO'S Engineering, Procurement, and Management division. The project, scheduled for commissioning in October 2019, represents one of the largest industrial rooftop solar energy systems by size in the Philippines. Our client for this project, a household name in food products, opted for this solar PV installation for self-consumption to optimise energy costs and reduce their carbon footprint. To make this decision, the client considered possible future augmentations to their energy consumption, such as heating, climate control, electricity, and mobility.
This project is differentiated by the environmental and socially responsible approach of both contractors – PROINSO and SOLAREN. For this project they selected the award-winning Sunny Tripower 60 and Sunny Tripower 25000TL inverters from SMA's commercial portfolio for the maximum system performance and reduced operational expenses. Inverters are arguably the most technologically important part of a solar energy system. They are needed to process the energy collected by solar panels and deliver electricity to the grid. The contractors opted for SMA inverters due to the technological, operating, and warranty excellence.
Robert Forrest, Commercial Director – SEA at PROINSO said: "This project is further evidence of PROINSO'S global reach and local capabilities. In partnership with SOLAREN we have completed a cutting edge project with modular structure through SMA's cross-sector platform for intelligent energy management – ennexOS. Energy costs can be significantly reduced by interlinking various energy sectors, such as heating, climate control, electricity, and mobility. With open protocols, the system is flexible allowing the client to become a 'prosumer' enjoying independent energy management."
CLIENT:
SOLAREN Renewable
Energy Solutions Corporation
ADVISORY SERVICES:
Commercial & Industrial